We want to show you how chiropractic care can improve all aspects of your health, not just your back.
As Gonstead Chiropractors, we use in-depth analysis to show us where misalignments in your spine, and other joints, are causing pain and malfunction. We strive to provide the highest level of patient care, treating each patient as the individual they are. Our full-body approach corrects your structure and re-educates your muscles. We treat the underlying causes, not just the symptoms. This allows for less pain, more ease of motion, more restful sleep, and a higher level of overall health.
What can the GreenLife Team do for you?
Chiropractor & Clinical Director
Andy Wright D.C.
Dr. Andy is hands down amazing! He grew up in Ohio and met the love of his life Nichole while in college. After receiving a life changing chiropractic adjustment that fixed his knee problem, Dr. Andy knew he wanted to become a chiropractor to help others have the same life changing experiences.
Dr. Andy pursued his Doctorate of Chiropractic at Life University, graduated in 2011, and has been helping people live better lives ever since. He has two beautiful daughters and when he is not "cracking" up our clients he is home spending time with his family and friends. Dr. Wright really cares about his clients and treats them like family.
Medical Doctor
MICHAEL PETERS M.D.
Having grown up in North Augusta, SC, Dr. Peters received his medical degree from the University of South Carolina in 2012, then completed a family medicine residency at Spartanburg Regional Hospital in 2015. Since then he has been practicing primary care in the Greenville area for all ages, and enjoys focusing on both chronic and acute health issues as well as preventative medicine. Outside of his medical practice, Dr. Peters enjoys spending time with his wife and son, reading, music, travel, and martial arts.
Chiropractor
MEGHAN TESKE D.C.
Originally from Rockford, IL, Dr. Meghan Teske discovered the power of chiropractic while working as a chiropractic assistant and x-ray technician. After seeing the drastic improvements patients were making with their health, Dr. Teske decided that she too wanted to help people live their best lives.
She is passionate about helping her patients feel better and live their absolute best lives. When she is not working, Caroline enjoys spending time with her husband and one-year-old son. They love to travel, go to concerts, and cheer on the Gamecocks. Having recently moved back to the area, they look forward to all the hiking and outdoor activities Greenville has to offer.
Nurse Practitioner
CAROLINE RIDDICK
Caroline was born and raised in Greenville. She attended undergraduate and graduate school at the University of South Carolina. Caroline became interested in holistic medicine after meeting several inspiring patients who were able to treat and sometimes entirely reverse chronic illness with the use of holistic therapies.
Physical Therapist
KELI ALBER
Dr. Keli is originally from Greenville, SC but has spent the last several years in Charleston. She received her Doctor of Physical Therapy degree from the Medical University of South Carolina and spent the next five years after graduation developing her skills and working on Dry Needling and Manual Therapy certifications.
Dr. Keli has a passion for educating her patients, which enables them to understand their bodies and advocate for their own health and wellbeing. She cherishes the time spent and relationships developed during therapy sessions, as healing must come in both mind and body. Outside of work, Dr. Keli finds joy in the mountains for weekend adventures and on the couch with her four cats.
Community Outreach Coordinator
RACHEL WOLFF
Rachel is our Community Outreach Coordinator. Born and raised in Western Michigan Rachel has called Greenville home for nearly 15 years. Beginning her career in the wellness industry as a massage therapist Rachel became interested in holistic healthcare when her mother was diagnosed with Fibromyalgia and the only thing that brought relief was massage and chiropractic.
This ignited a passion within her to learn more about massage and chiropractic and to work within the field to share her knowledge with as many people as possible. When she isn't championing holistic healthcare Rachel enjoys spending time outside with her husband and two children and watching her two favorite sports; baseball and football (Go Crew, Go Pack!)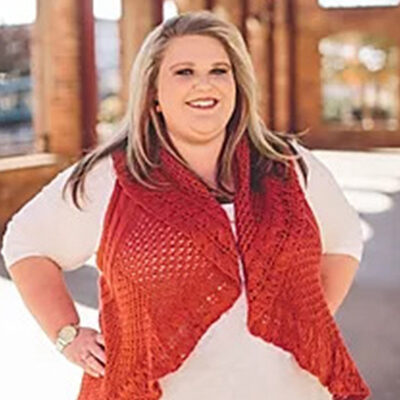 Office Manager
ERICA ROWLAND
Erica Rowland is originally from Georgia and is a true southern girl. She has traveled all over the US and has even lived in Japan with her husband who is now retired from the U.S. Air Force. Erica is a key member to GreenLife Wellness, as she takes care of all the staff in her role of Office Manager.
She also helps with many tasks when needed. When Erica is not at work she is at home with her Yorkie, soaking up the sun and having fun! She is also a big fan of anything Disney and spends most of her vacation time in the parks. Erica has a passion for helping people and LOVES what she does for a living! That is what makes her a wonderful part of the GreenLife Wellness family!
Patient Educator/Case Manager
KIM BAGWELL
Kim is our patient educator and case manager. Originally from Southern California, she's lived the last 20+ years in the Carolinas with her husband and children. She graduated from Appalachian State University in 2013 with a bachelors degree in Psychology and a minor in criminal justice.
Kim is passionate about connecting with people and has always considered herself an advocate for those who don't have a voice. Empowering others through knowledge is her primary motivation.
OFFICE HOURS
---
Monday
7:30am - 1:00pm
3:00pm - 6:00pm
---
Tuesday
By Appointment Only
---
Wednesday
7:30am - 1:00pm
3:00pm - 6:00pm
---
Thursday
By Appointment Only
---
Friday
7:30am - 1:00pm
3:00pm - 6:00pm
---
Saturday
Closed